EYNF-ESBM#102 - The Holy Spirit deep-forest river explorations 2014-15 in El Yunque rainforest PR
Regular price
Sale price
$10,000.00
---
About the canvas prints:
All of our Wall arts are custom-made-to-order and handcrafted to the highest quality standards.
Features a professional gallery wrap around a sturdy wooden frame.
Printed using state-of-the-art wide-format printers which offer uncompromising gallery quality.
Constructed with premium Inkjet canvas material for maximum color vibrancy and exceptional durability.
All canvas wraps are packaged securely to ensure a safe damage-free delivery.
Please allow 7-9 days to receive a tracking number while your order is hand-crafted, packaged and shipped from our facility. Estimated shipping time is 2-4 weeks.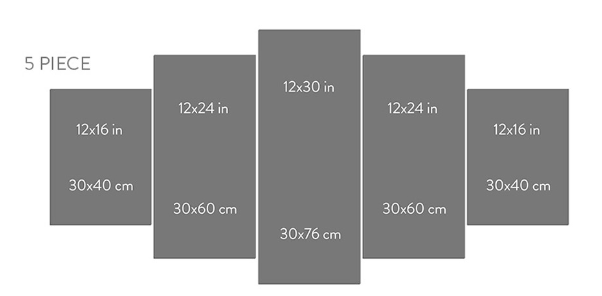 AUTHORS IMAGES/RIVER AND EXPLORATIONS NOTES:
  
This item is the result of over 20 days of deep-forest explorations following the
birth of the river Espiritu Santo (ES) or Holy Spirit river, in El Yunque National
Forest (EYNF) - PR, or the 14km Tradewinds section that is part of the river basin.
The United States Congress designated the El Toro Wilderness (map) in 2005 and it
now has a total of 10,244 acres.
This can be verified in (note they use some of our photos - see images tab):
https://www.wilderness.net/index.cfm?fuse=NWPS&sec=wildView&wid=679.
All these series photos where taken BEFORE the Hurricane Maria decimated the canopy
and exposed parts of the forest with 140 MPH (up to 220 MPH at times) winds for 12
hours on 9/20/2017. All of Puerto Rico electrical infrastructure was destroyed too.
Maria destroyed about 20% of the forest, but the recovery is incredible due to the
200 inches of rain per year in El Yunque. Actually we measured a 99% humidity in
the ES river basin. It all depends on not having another storm soon...
These historical images shows a forest that had grown undisturbed for almost a
century. It is one the most researched rivers being the base of numerous scientific
studies in the 60's which resulted in a 3-volume study 'A study in El Verde' by the
AEC lead by the famous scientis Odum. This is one of a few photos that will be
available in this unique series of 5-piece canvas print format.
We include a separate set of LED lights to be placed behind each canvas and this
makes the image more vivid, 3-D and alive when in a darker location - making the
view and forest come ALIVE.  The path to this location is very long and the authors
secret (takes days of careful walking) and required many adaptations due to changes
from steep muddy hills, huge boulders where the water flows below the ground, deep
dangerous sinkholes created by erosion etc. The stream goes at times under the
ground/boulders and then returns. Eventually the river grows in level sections
like these photos.
Note the many trunks from trees along the sides, and the water movement is placid
and slow. There is a lot of sand due to a slow river and little erosion.
These regions are rich in Sierra Palms all around and some ancient Palo Colorado.
It is deep, virgin forest for miles around. Periodically there are floods and the
trunks, and some boulders will come down the river as we see here, often resulting
in cracked boulders. The link belows from the USGS shows the river water flows.  
The river has a basin of almost 9 sq. miles - can see more info on:    
https://pr.water.usgs.gov/data/gis/drainage/DA_50063800_lttr.pdf
Forest History:
El Yunque, officially named 'El Yunque National Forest'
(EYNF) is located in northeastern Puerto Rico.
It is the only tropical rainforest in the US National
Park System (NPS) and is managed by the US Forest Service.
It covers a surface of 28,430 acres (115 km2).
It is the largest forest in Puerto Rico.
EYNF was stablished in 1903 by the beginning USFS,
but initially it was set aside in 1876 by King Alfonso XII
of Spain and represents one of the oldest reserves in the
Western Hemisphere. Before that it was revered by the
Taino Indians as a Holy land as 'Yuke'or white land.